CLIMB KEBNEKAISE WITH YOUR EMPLOYEES
Fredrik Sträng train and coaches your company to the top!
DO YOU WANT TO TAKE YOUR COMPANY TO THE TOP OF KEBNEKAISE?
 Do you need a tight-knit team to handle challenges and reach future goals? Do you want to increase job satisfaction at work and stimulate employees to become healthier? In that case, Kebnekaise with Fredrik Sträng is the perfect match for you!
Experience the splendour of the mountain world in a stress-free environment during autumn or on skis during the spring melt. Go back home after four days of adventure with new energy, new insights and as a winning team! Put your conference at the mountain station with sauna, 2-course dinners and wood-burning fireplace.
Fredrik has guided groups to Kebnekaise for over 20 years and the key to success for an exciting ascent is to book in time, listen to a talk with Fredrik where he explains how the hike is done, the requirements for success and how to prepare yourself in the best way. With this as a foundation, your employees can train and prepare in the right way to create a memory for life!
Do you want to increase job satisfaction at work and stimulate employees? In that case, Kebnekaise with Fredrik Sträng is a perfect match for you!
AN EXPERIENCE OF A LIFETIME!
I occasionally meet people on the streets in Sweden whom I guided on Kebnekaise ten years or longer ago, and they all remember and look back on the adventure with gratitude and delight. It's such a powerful digital detox, an efficient tool to bond and nourish people's relationships and elevate the employer's confidence and inner satisfaction!
All healthy companies have clear goals, and Kebnekaise acts as a manifestation of such goals. By combining healthy exercise, clean air, letting mother nature ground oneself and challenging ourselves, we grow as people. Our daily ordeals seem less taxing and laborious when we stretch our comfort zone. A trip to Kebnekaise acts as this redeemer and can be the manifestation of the company's vision.
TAILORED TRAINING PROGRAM TO OPTIMIZE SUMMIT SUCCESS
It is common for people who summited Kebnekaise to exclaim that it was much tougher than they expected, and if they could do it again, they would have taken more action in training. But how trained and how prepared do you need to be? To avoid failing due to a lack of physique and preparation, Fredrik offers a hands-on coaching program that teaches the foundation for succeeding with your Kebnekaise adventure. 
With a combination of a current situation analysis, an initial inspiring lecture and group training, Fredrik gives you a flying start on your way to achieving the dream of planting your company flag on the top! Experience shows that companies who plan at least one year ahead have a greater success rate of reaching the top.
We recommend that companies choose the scenic route "Östra leden" on Kebnekaise, which is a 14 km round trip with 1400 vertical meters, and it usually takes between 10-12 hours for groups to finish. It offers everything from glacier hiking to a spectacular scramble on a via ferratta* route, which often is the most memorable part of the trip. I guarantee that our coaching even makes people afraid of heights overcome this exciting obstacle. 
*a protected climbing route using steel fixtures such as cables and railings.
KEBNEKAISE MAKES YOUR COMPANY A GREAT-PLACE-TO-WORK
Successful companies know that now more than ever, attracting talented people and investing in your employee's growth is key. It takes more than an appealing salary for the best in class to remain in your organization. A company's corporate responsibility, sustainability and how they treat their employees is crucial to creating a "second home" where they feel they belong. I have witnessed firsthand how Kebnekaise positively transformed individuals to manifest into a well-knitted team in interdependence. Investing in Kebnekaise with your team can beat all your previous kick-offs combined!
The Kebnekaise adventure takes four days, incl. travel to and from Kebnekaise mountain lodge. It is best suited during June 12 – September 19 or February 12 through May 2, when Kebnekaise Mountain Lodge is open.
Day 1: Transport to Kebnekaise mountain lodge. 2-course dinner and safety briefing of the walk up to Sweden's roof – Kebnekaise.
Day 2: In favourable weather conditions, we hike up Kebnekaise (2104 m). This tour takes about: 6-7 hours to the top and about 3-4 hours down. We use Fredrik Sträng and STF-certified mountain leaders during the hike. After the tour, we can visit the sauna, and in the evening, we'll enjoy a 2-course dinner.
Day 3: The morning and evening are devoted to a conference with a break for an easier climbing exercise near the mountain station on the cliff Kaipak (summer and autumn) or a hike to e.g. the giant cauldrons. They have been formed over thousands of years by water erosion. The hike here is easy and offers a lovely view of the peaks of Ladjovagge and Kebnekaise. During winter/spring we can offer a ski trip. In the evening, we listen to a seminar with Fredrik Sträng with the theme: "The power of thought can move mountains ®" and enjoy a 2-course dinner.
As the hike up Kebnekaise is weather-dependent, days two and three can be changed on short notice. If the hike to Kebnekaise will be cancelled, we will conduct a mountain hike (summer and autumn) or ski trip and, if you wish, elements of fun and exciting ice climbing (winter and spring).
Day 4: We eat breakfast, pack up, leave the mountain world and go home full of energy and happy and empowering memories.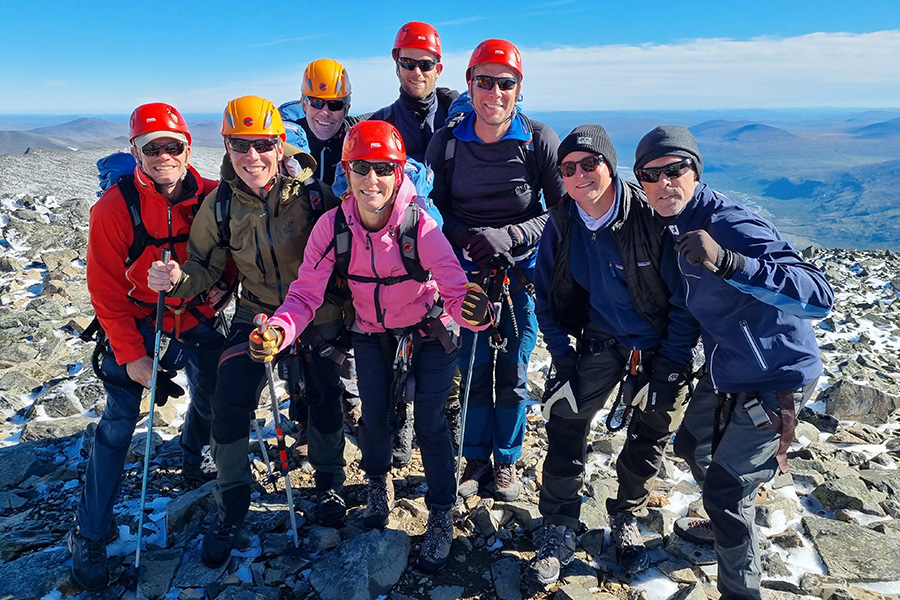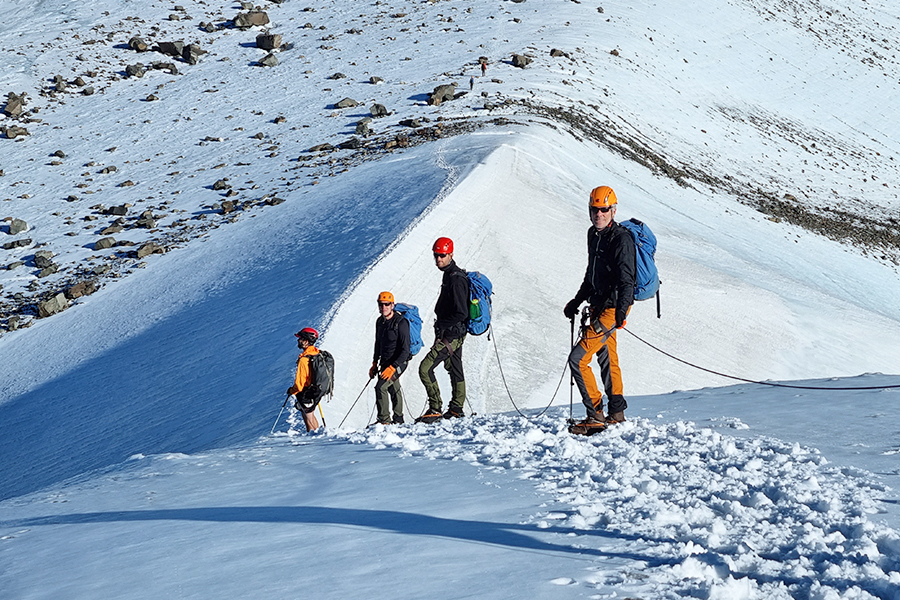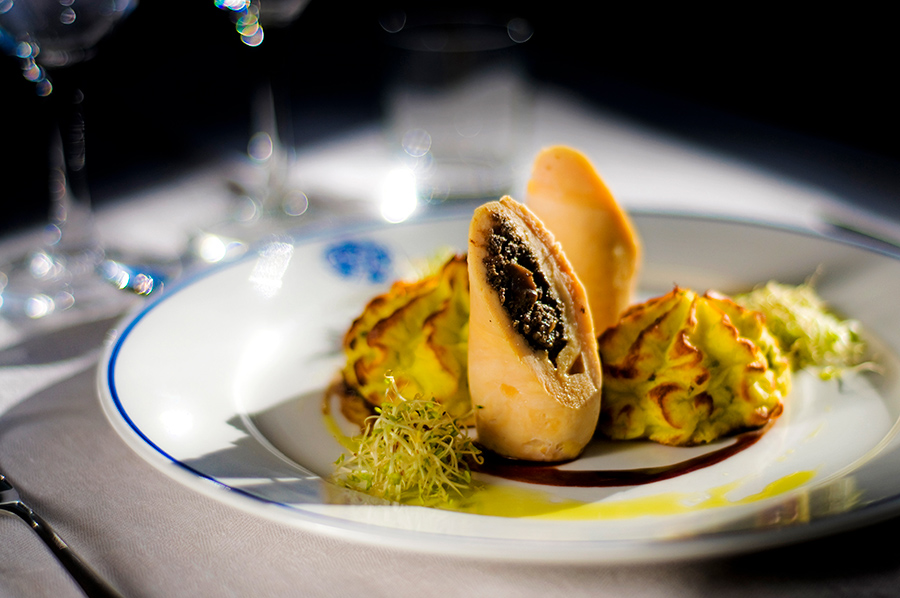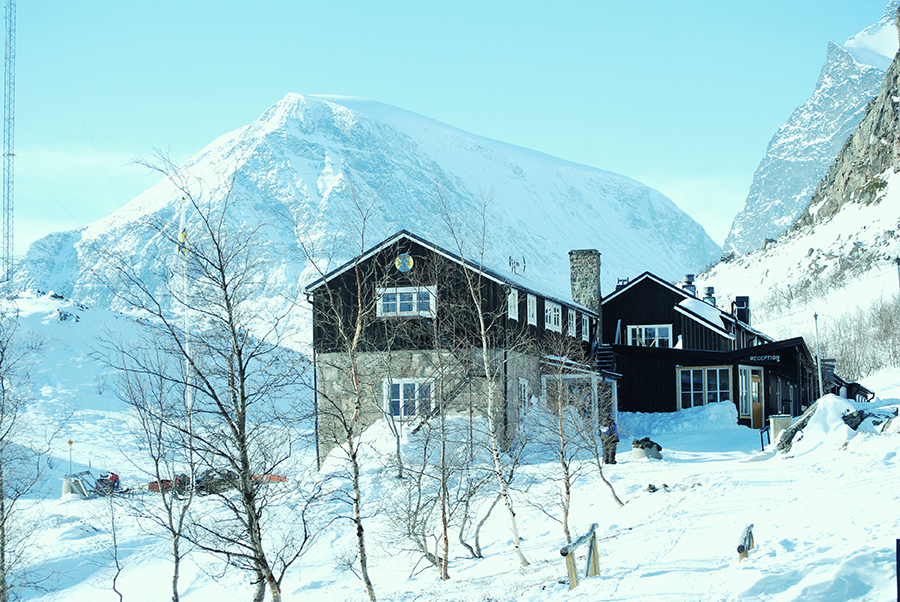 Approx: SEK 9500 / person excluding VAT,
What's included? Bus, boat trip, luggage with a helicopter, 4-bed room, full board, helicopter STF Kebnekaise – Nikkakuokta, insurance.
Excluding: Fredrik Sträng's fee, flight or train to and from Kiruna, drinks, and own equipment/clothes.
Normal fitness. Must be able to walk for 10 hours at a steady pace. We also offer a training and preparation program before the trip to Kebnekaise. Contact us for more information.