I HELP COMPANIES REACH THEIR MOUNT EVEREST
Fredrik is an experienced inspiration and motivational speaker who makes you live by the motto, "Nothing is impossible"!
Fredrik Sträng talks about decision-making, crisis management, leadership, peak performance, winning culture, and how to reach your corporate "Mount Everest."
Book Fredrik for your next kick-off or conference and you will be treated with laughter, tears, plenty of insights and receive a big vitamin injection!
Fredrik Sträng is the Närke guy who was bullied, notoriously afraid of heights, and who went to therapy for his fear of death to become Sweden's foremost high-altitude climber with, e.g. seven peaks above 8000 m and a Guinness World Record. After climbs on life and death, and where Mount Everest was one of the mountains that Fredrik climbed, he knows that his attitude determines whether he succeeds or fails, whether he survives or not. The key to success is having much fun at work, loving headwinds, and realizing that if your thoughts, words, and behaviours aren't aligned with your goal, you should change your strategy!
How did Fredrik turn his fear of heights and fear of death into vanquishing the highest mountains in the world? Fredrik reasons that "it's not about where we are, but where we are going" that determines how we relate to the outside world, so Fredrik has adopted a proactive role instead of thoughts of blame and the jargon "it never works".
Fredrik's quest to reach the top has striking similarities to the driving forces, strategies, and risk analyses we face at work and in everyday life. What then is required to succeed with your "Mount Everest"? Ask yourself: how much do you want to reach your goal on a scale from 1-10? If you are on a five, then you should change your goal. But if you are at a seven, how do you get to an eight, then to a nine, until focusing on your goal becomes as necessary as the air you breathe?
Successful teams in the mountains have a well-defined goal, clear roles and an open communication climate because the team is never stronger than the weakest link.
In 2008, Fredrik undertook the almost unthinkable challenge, K2 – the world's most challenging mountain. It was a tragic year. Eleven people lost their lives. Fredrik's team focused on the rescue work instead of climbing towards the top. Fredrik talks about "summit fever", a phenomenon that is not only recognized in climbing but also in the business world, where the goal becomes personal. Despite clear warning signals, one does not refuse to invest good money in bad deals. In climbing, the consequence can be sudden death. In business, it can mean the survival of the company.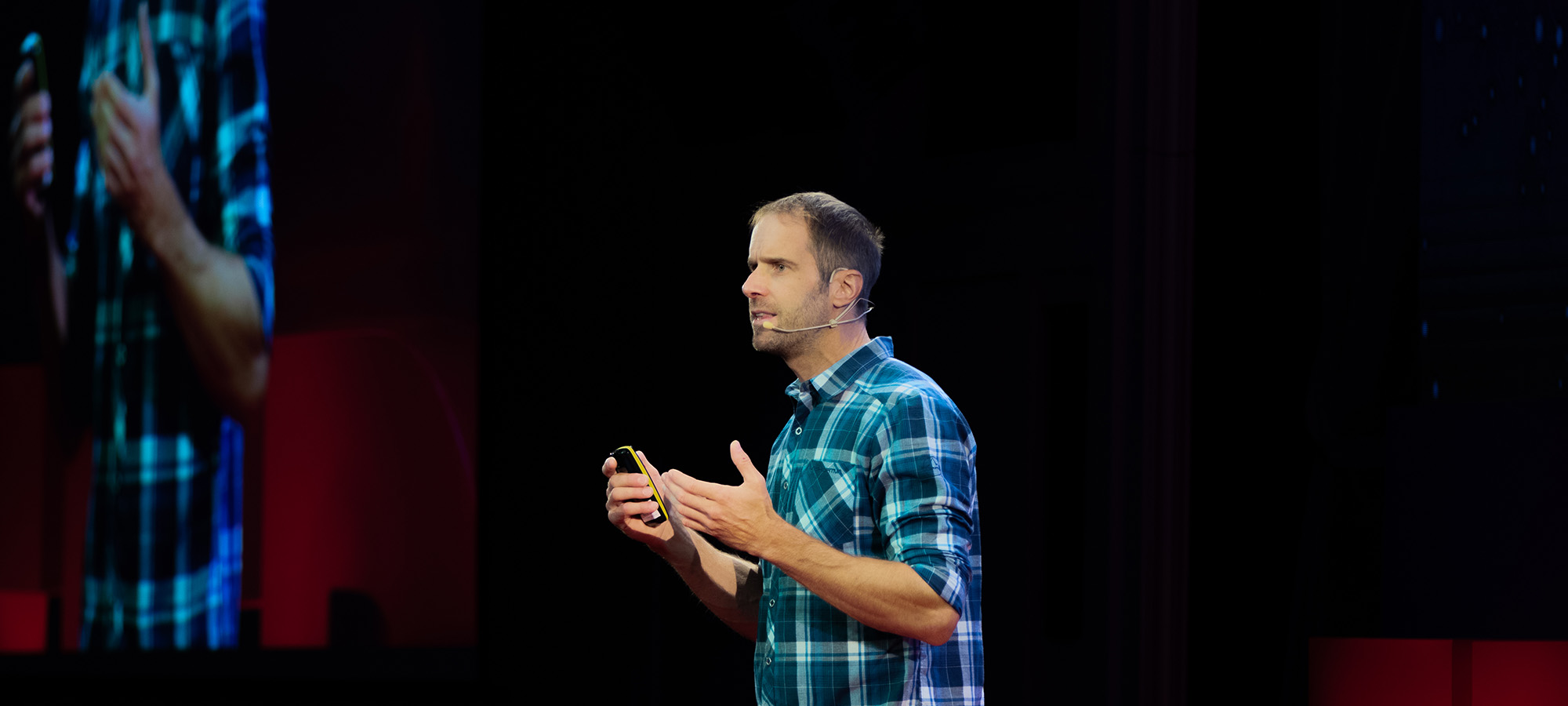 Ask yourself:
do you want to climb your "Mount Everest",
or do you rather have it climbed?
choose a lecture that suits you:
Reach the top and feel at top
How to be your best self a little more often? An inspiring lecture about motivation, decision-making and goal-setting. Fredrik talks about insights and lessons from the mountaintops that you can apply daily.
Job satisfaction and motivation
Fredrik is not only an experienced mountaineer but also an expert in overcoming challenges and finding joy in difficult situations. His adventures have equipped him with a unique ability to inspire teams to find joy in work life and to achieve outstanding results.
Leadership on life and death
This lecture is on decision-making processes under extreme conditions, the theory of assessment, decisions, orientation, risk management and orders. On K2, the world's toughest mountain, you can't think you know; you have to know. Join Fredrik on a breathtaking journey and gain an understanding and knowledge of how to handle extreme situations.
Crisis-management
A crisis rarely turns into a disaster, but for many of us, crisis means disaster. We anticipate the worst will happen; we worry and spend too much time and energy on catastrophic thinking. Fredrik offers a unique opportunity to take the bull by the horns and see things for what they are. You'll receive plenty of inspiring tools and intelligent ways to deal with crises.
Winning team
What makes some teams more successful than others? Fredrik presents the success factors in a truly successful team and shows how, together, you can turn weaknesses and threats into strengths and opportunities.
Summit fever
Summit fever occurs not only in climbing but also in business. When you have put a lot of time and energy into achieving a goal, it risks becoming personal. Despite clear warning signals, they do not interrupt. You have to reach the top – whatever it takes. In this lecture, Fredrik shows how you can become better at making the right decisions, even under extreme pressure and stress.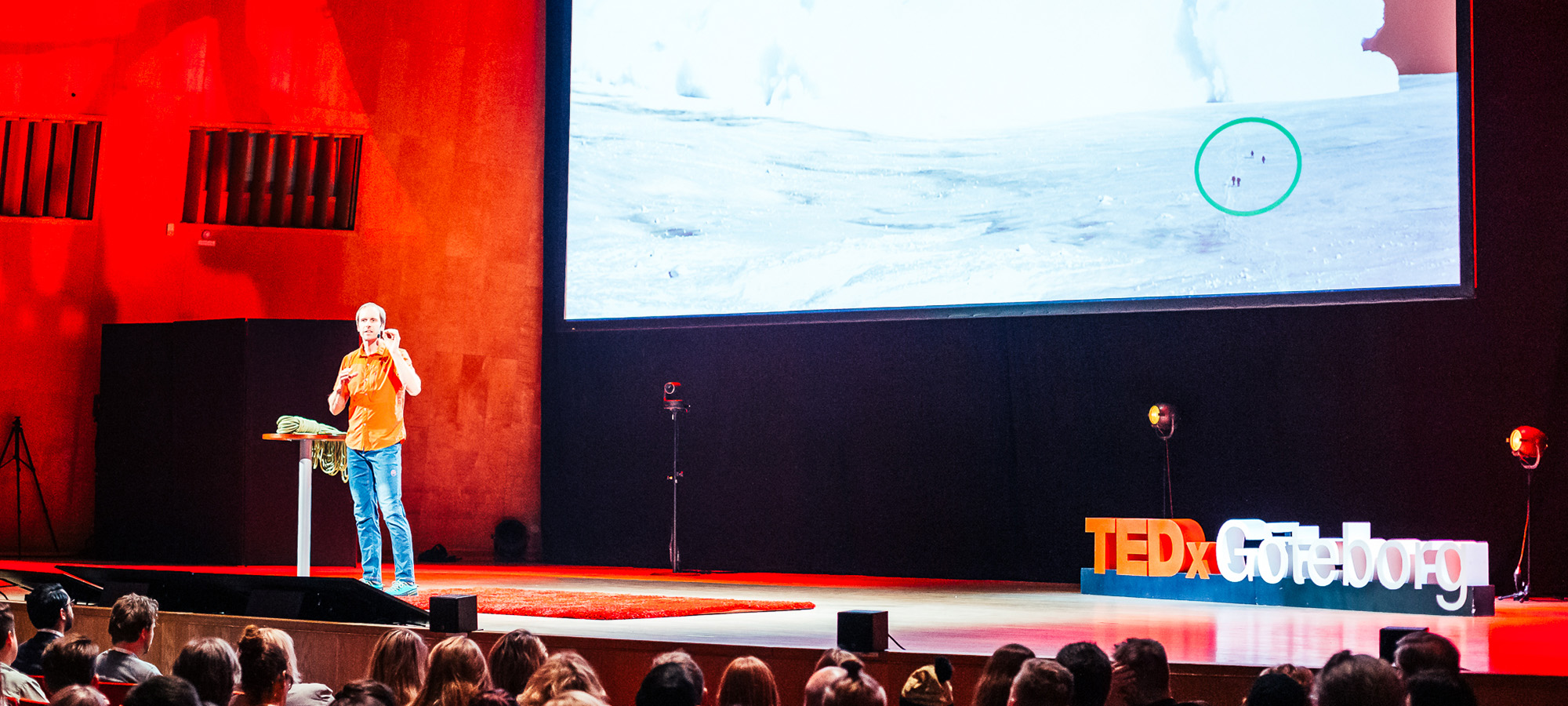 "A mountain does not become less steep just because I complain. What I can change is my attitude to the angel" – Fredrik Sträng
Climbed seven of the world's highest mountains incl. Mount Everest, 7 Summits (the highest mountain on every continent) at Guinness World Record and the first Swede
3 documentary films for Swedish TV4, SVT, National Geographic and Discovery
Book: "7 mountains, 7 continents, 7 months," and "K2 On life and death"
Authorized ACMC Meta-Coach and ICF Sport Coach
Founder and project manager for the winter obstacle-race Everest Challenge
Research assistant for study on decisions in extreme environments (http://tripleed.com)
Fredrik is frequently hired as a motivational speaker for companies such as e.g. Volvo, SAAB, Sandvik, Cisco Systems, Midroc, PEAB, IBM, Samhall, ESRI-Group, Skanska, Alfa Laval, KPMG, Vattenfall, E-on, SEB, Postnord, Swedbank, Folksam, Santander, Michelin and others. 
Recommendations can be found at LinkedIn