"I'VE BEEN AFRAID OF HEIGHTS ALL MY LIFE.
THE REMEDY IS NOT TO AVOID HEIGHTS BUT LEARN HOW TO CLIMB." FREDRIK STRÄNG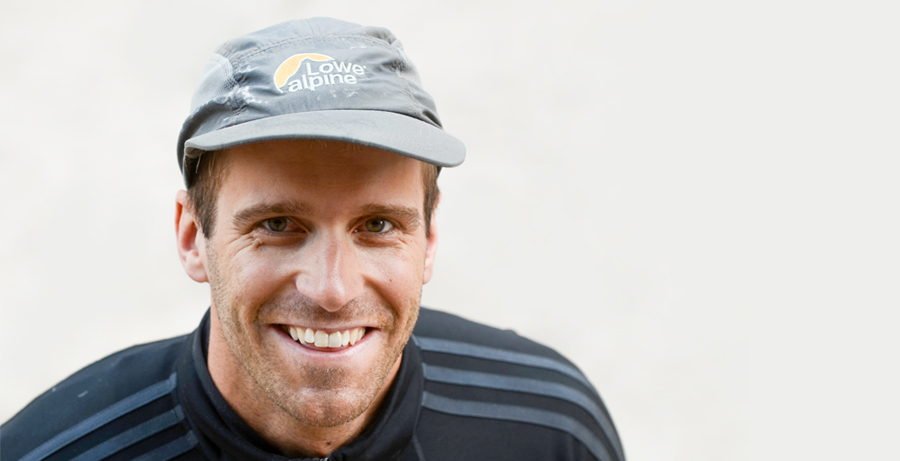 "I believe that no mountain view is worth dying for, and that has kept me alive. As the Dalai Lama once said, If there is doubt, there is no doubt. Then I turn around to be able to see another day".
I am a guy from Närke who was bullied, notoriously afraid of heights, and who went to therapy for my fear of death to become Sweden's foremost high-altitude climber with, among other things, seven peaks above 8000 m and a Guinness world record in climbing. I work as a coach giving inspirational lectures, teambuilding events and personal training for companies and individuals. I have also started large projects in everything from telecom, green cargo, virtual reality, and documentary filmmaking to theatre in my 46-year life.
I live by the motto: Per aspera ad astra – through hard work, we shall reach the stars. I started working in the industry as a 7-year-old and have run my own companies for most of my life, all with creativity and creation as the goal. My projects has been everything from commercials, obstacle course competitions, and personal trainer for national teams in Sweden to podcasts and motivational lectures. All to strengthen people's belief in themselves, achieve better results and take care of our beautiful planet.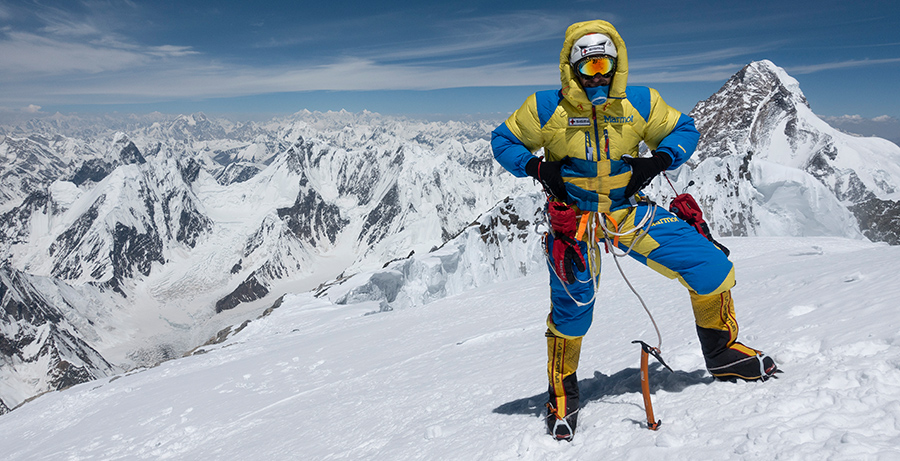 Fredrik Sträng on the summit of Broad Peak (8047 m) in July 2018. Photo: David Roeske
IN 2008 I TURNED around 500 M BEFORE THE TOP OF K2 - THE WORLD'S TOUGHEST MOUNTAIN.
It was too risky to continue. That year, eleven people died on the mountain. In a short time in 2013, another six of my friends died, and a close friend, Ernestas Marksaitis, was executed by radical fundamentalists on the mountain Nanga Parbat; he was with whom I would make another attempt at K2. The same year I gave up climbing and changed Gore-Tex to a suit and ice axe to a laptop, but my life as "normal" was the toughest "mountain" to date.
2015 after the earthquake in Nepal, I heard my calling again. I love mountains, and those who live in mountain regions are the ones I want to help. After a fundraising gala for the Red Cross (I managed to raise SEK 263,822) for rebuilding houses in the Rolwaling Valley, and I continued climbing. I realize that I love what I'm good at, and why shouldn't I continue doing it instead of listening to those who say, "When are you going to stop?" and "do you have a death wish?"
I don't want to be normal. I want to be exceptional. During a day, I devote myself to what I call perfection. To train concentratedly and purposefully before returning to the world's toughest mountain. My expeditions are not do-or-die missions, nor are they risk-free. I am a research assistant for the project Triple ED (http://tripleed.com/) at Stanford and Umeå University for decision processes in extreme environments and know that if I am to reach a goal, my thoughts, words, and actions must be in line with what I want.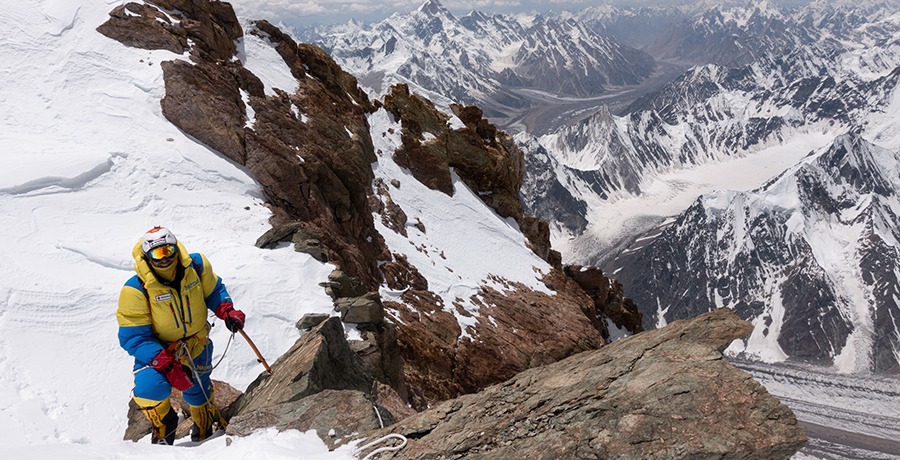 "I think 'normal' is an excuse to be lazy; striving to be normal will only give you mediocre results. But mentioning this in the "land of medium-fat milk" = Sweden is like shouting "I'm an atheist" in the USA."
IF I AM GOING TO REACH THE TOP OF K2, PREPARATION, PLANNING, KNOWLEDGE, SKILLS AND PHYSICAL FITNESS ARE THE HIGHEST REQUIREMENTS.
Why should I go back? Because I can. Why should you follow my journey? Because I imagine that you, like me, are a person who does not want to let the fears win, someone who sees the value in committing to an ideal and becoming a better version of yourself.
Those in Sweden who think I am putting myself in danger have not seen the world. What I do is relatively safe compared to the struggle for survival that many people fight for daily. We will all die one day, and avoiding the subject at all costs makes no one happy. It is extremely important for me to make peace with the idea that one day I will die, and death is my ultimate tool for sound judgment, thoughtful decisions, and focusing my energy on what is important in life.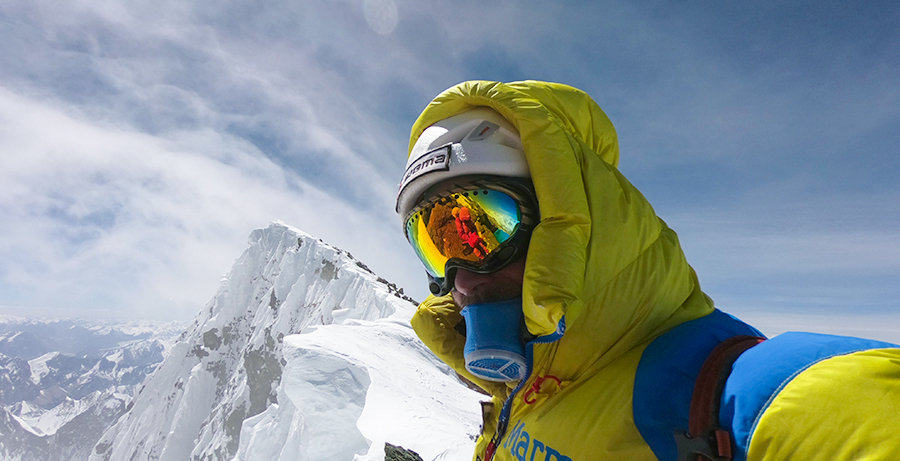 Best regards from
Fredrik Sträng
Alpinist / Lecturer / Coach
MAYBE MY PASSION FOR CLIMBING COMES FROM THE FACT THAT I HAVE ALWAYS BEEN AFRAID OF HEIGHTS.
Finally, I had the tool to confront the fear functionally. I value living my life more than spending my one life in survival mode. For me, climbing is about conscious presence, opening your eyes for the first time, like going from black and white to colour TV. I realize that a lot distracts me from what is really important in life. I am grateful for the moments when I climb and wake up from the dream.
"Society will always be fascinated by people who take risks.
Society was never built for adventurers. Nature is it".
Confront your fears, think less and chase your dreams. And you know what? Handling the fear of heights is a daily job.
Fredrik Sträng's expeditions:
1998 Mt. Kilimanjaro 5895 m (total seven times between the year 1998-2012)
1999 Mt. Elbrus 5642 m (2 times summit)
1999 Mt. Blanc 4808 m (3 times summit)
2000 Mt. Denali 6194 m (2 times summit)
2001 Urus 5450 m, Pisco 5752
2001 Artesonraju 6025 m
2001 Huayna Potosi 6094 m
2001 Pequeno Alpamayo 5370
2001 Condoriri 5648 m
2002 Tocllaraju 6032
2002 P5650 (5650 m)
2002 Alpamayo 5947 m
2002 Vallunaraju 5686 m
2002 Jangyaraju III-Oeste 5450 m
2003 Dhaulagiri 8167 m, fore summit
2003 "In Shackleton's trail" – sailing over Drake passage to Elephant Island and skiing across South Georgia.
2004 Khan Tengri 7010 m,
2004 "In Djingis Kahn's footsteps" – horseback riding, canoeing and fishing in Mongolia – in the footsteps of Genghis Kahn
2005 Mount Everest 8610 m, The North Ridge route in Tibet, with oxygen (unsuccessful summit attempt), (o2)
2005 Mount Shishapangma 8013 m, central summit
2006 Mount Everest 8844 m, North Ridge in Tibet, (o2)
2006 Official 7 Summits in 191 days, Guinness World Record and first Swede
2007 Swedens 2000 m mountains on foot till – attempt to climb all Sweden 2000 m mountains
2008 K2, 8050 m (abandoned summit attempt due to too avalanche and bad conditions)
2009 Makalu, 8462 m, first Swedish with Niklas Hallström
2009 Lhotse, 8516 m
2010 Gasherbrum 2, 8035 m
2010 Gasherbrum 1, 8068 m
2010 Cho Oyu, 7200 m (no summit, too high winds)
2011 Nanga Parbat, 6200 m (no summit, too bad weather)
2012 Broad Peak 7640 m (no summit, too bad weather)
2015 Manaslu 8163 m, fore summit
2015 Annapurna, winder expedition (no summit, too bad weather)
2016 Shishapangma, turned around because of too-bad conditions
2016 Cho Oyu 8201 m, (o2)
2017 K2 7400 m (no summit due to bad weather)
2017 Broad Peak 8030 m (17 m short from the summit)
2018 Broad Peak, 8047 m Summit no supplemental O2
2018 K2, 7000 m (too bad weather)
Thirtynine 4000 m peaks in the alps
2007 The Mystery on Everest (Mysteriet på Mount Everest) TV4
2008 7 Summits TV4 – TV4 – Climbing the worlds tallest peaks on each continent in 191 days
2009 A Cry from the top of the world – A documentary about the tragic accidents on K2 Producer: Mastiff AB
2020 Last of the Wild – Follows adventurer Fredrik Sträng with actor Kristofer Hivju as they explore how Whanganui River became the first river in the world to be granted legal personhood status. The news was met with tears — it reflected over 160 years of fighting to recognise the river's rights. 
2008 Miracle on Everest – The legendary story of Australian climber Lincoln Hall, who was pronounced dead close to the summit of Mount Everest and lived to tell the tale
2012 The Summit – A documentary about the tragic accidents on K2. Producer: Image Now
1997 Military service as Lapplandsjägare at I22 in Kiruna
PADI Rescue Diver
ACMC Meta Coach / ICF Sport Coach
Sweden's male adventurer in 2007 and 2010
Member of the The Explorers Club
Worked as an ambassador for the Red Cross and Save the Children
Research Assistant for Triple E.D.
AIARE avalanche course level 1
Wilderness First Responder NOLS medical training
Emergency First Responder
Gym Jones level II Personal trainer
Hunter degree
Parachute A license
CMAS 1 diver
PADI Rescue diver, ice-diver, nitrox & DPV
Assistant instructor Rock climbing
In 2008 eleven people died on K2. I promised I would never go back. K2 has haunted me ever since. It was "unfinished business," and I needed to confront my demons. In 2017 I returned.
Filmed by: Fredrik Sträng
Editing: Joel Ängeby www.parapix.se & Fredrik Sträng
Music: The Road Less Traveled by Gavin Luke
In 2006, Fredrik Sträng embarked on a journey to scale the highest peak on every continent in under seven months.
The drama-documentary about the tragic deaths on K2 in the summer of 2008.
Lessons from the Annapurna Winter Expedition
Do your company and organization have the balls to go left when everyone else is going right?

Mastering the art of crisis management and decision-making is key if you want to survive an 8000-m climb. The constant seduction of how "perfect" your world will become if you reach the summit always lures in the back of your head as you move closer to your goal. To resist this force, this suction that dilutes your mind, is an ability that leaders must develop in our world with tremendous pressure and increasingly faster changes.

The similarities between a climb and leading a project in a company are striking, and many forget that a well-defined goal is paramount if you want to succeed. However, the summit is not the goal; it's only halfway.
A Cry from the Top of the World - Trailer
The film captures the story of the 2008 tragedy on K2 and contains some of the most engaging life dramas. The material is unique because Fredrik was on the mountain in person. It includes HD footage of the entire climbing season and the tragedy that took 11 lives. There are interviews with three members of the 2008 International K2 Expedition and the compelling perspective of climbers who were intimately involved with the events that unfolded during the summit attempt. It also includes an interview with Wilco Van Roojen, who survived two nights in the Death Zone on K2.
Marathon.se – är det möjligt att flyga luftskepp i framtiden?